This incredibly easy Japanese Yuzu whiskey sour cocktail is perfectly balanced and perfect for your next happy hour! This Japanese cocktail features Japanese whisky, yuzu juice, lemon juice, and an egg white for the tasteful white frothy layer.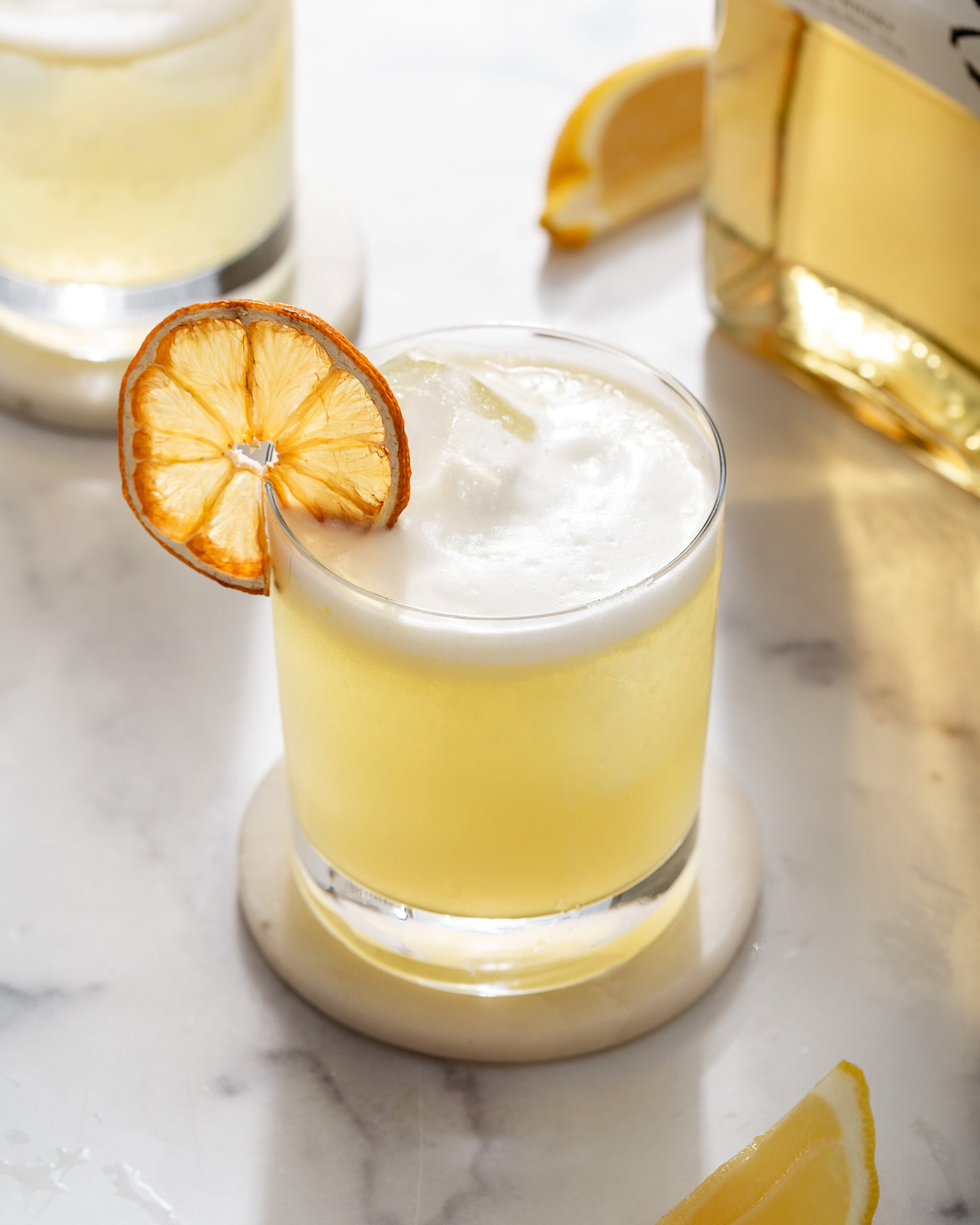 What is your go-to drink you always order when you go to a bar? For me, in my early 20s, I'd always pick a whiskey sour with egg white. This recipe is an Asian fusion spin on a traditional American whiskey cocktail. This yuzu whiskey sour balances the flavors of Japanese whisky, yuzu and lemon juice, and simple syrup. It is everything you could possibly want in a cocktail. It is bright, refreshing, and goes down dangerously easily. If you are looking for other ways to be your very own mixologist at home, check out my espresso martini recipe!
Jump to: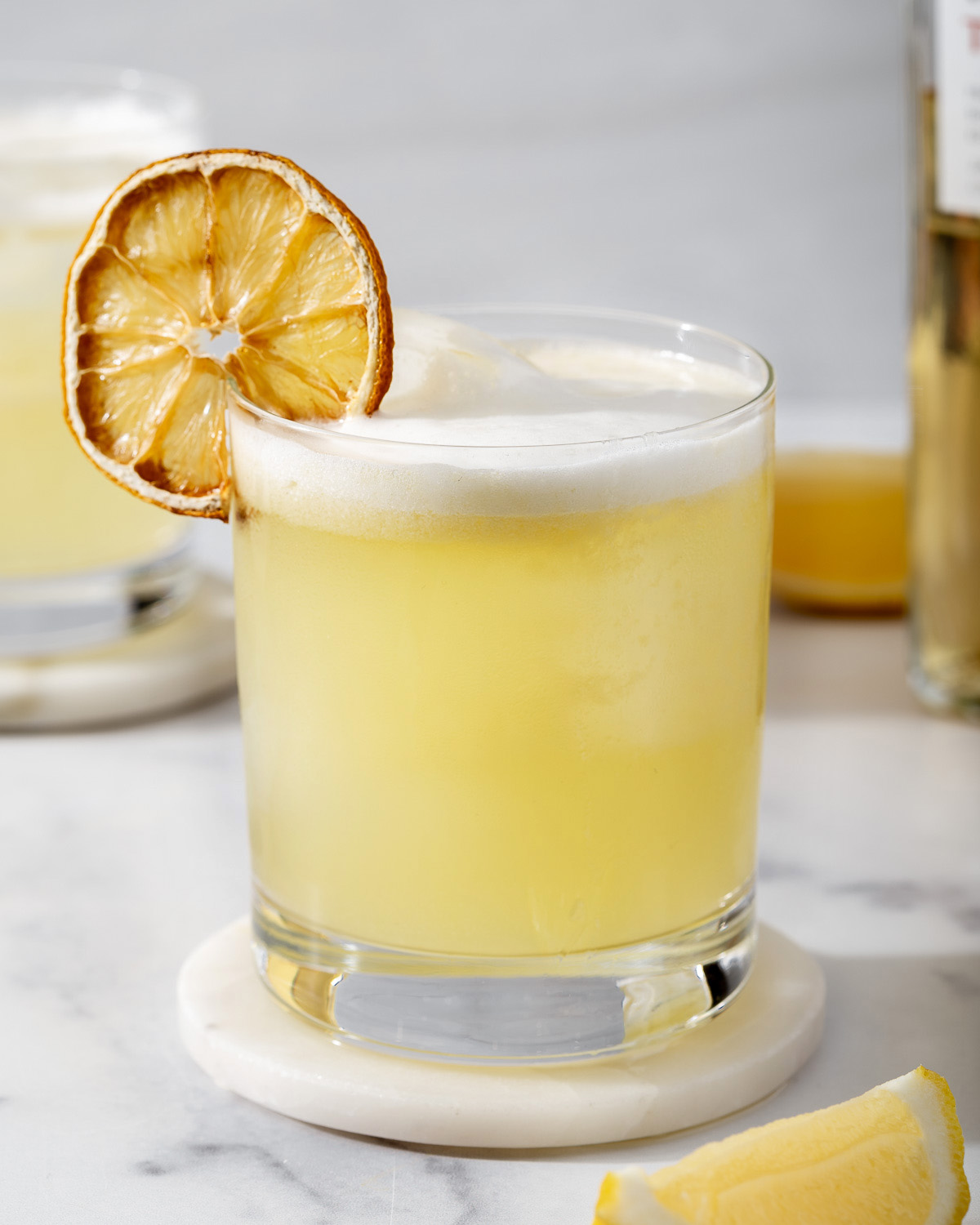 🍶 Kitchen Equipment
Cocktail shaker: you will need a cocktail shaker to shake up all the ingredients with ice in this cocktail. I bought this

cocktail shaker kit

on Amazon and have used it for all of my cocktails!
Citrus Juicer: you will need a

citrus juicer

to squeeze fresh juice from the lemons.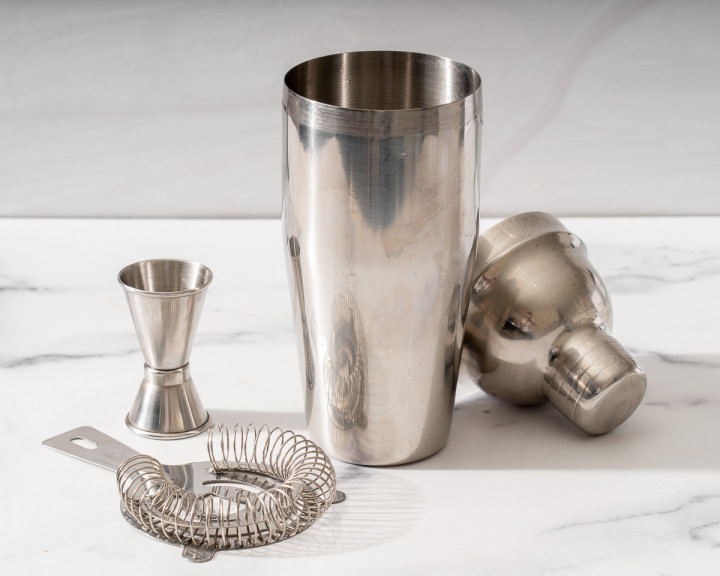 🛒 Ingredients
Japanese Whisky: for this Asian inspired cocktail, I used Suntory Whisky Toki a Japanese whisky. But honestly, you can use your favorite whiskey for this recipe.
Lemon Juice: for the freshest flavor, use freshly squeezed lemon juice. I prefer to use meyer lemon because they have a subtly sweeter flavor but you can use any lemons you want.
Yuzu Juice: if you have access to fresh yuzu in your area that is always best. However, if you can't find fresh yuzu, you can buy yuzu juice in bottles at your local Japanese grocery market.
Simple Syrup: the simple syrup will balance out the tartness from the lemon and yuzu citrus. You can either buy simple syrup at the store or make it at home! To make simple syrup all you need to do is boil a 1:1 ratio of sugar to water (ie. 1 cup sugar and 1 cup water) until the sugar dissolves. Set aside to chill before using.
Egg white: this whiskey sour recipe calls for an egg white. The egg white adds the frothiness which creates the beautiful soft white layer to the cocktail. If you are hesitant of using egg white you can also use aquafaba instead.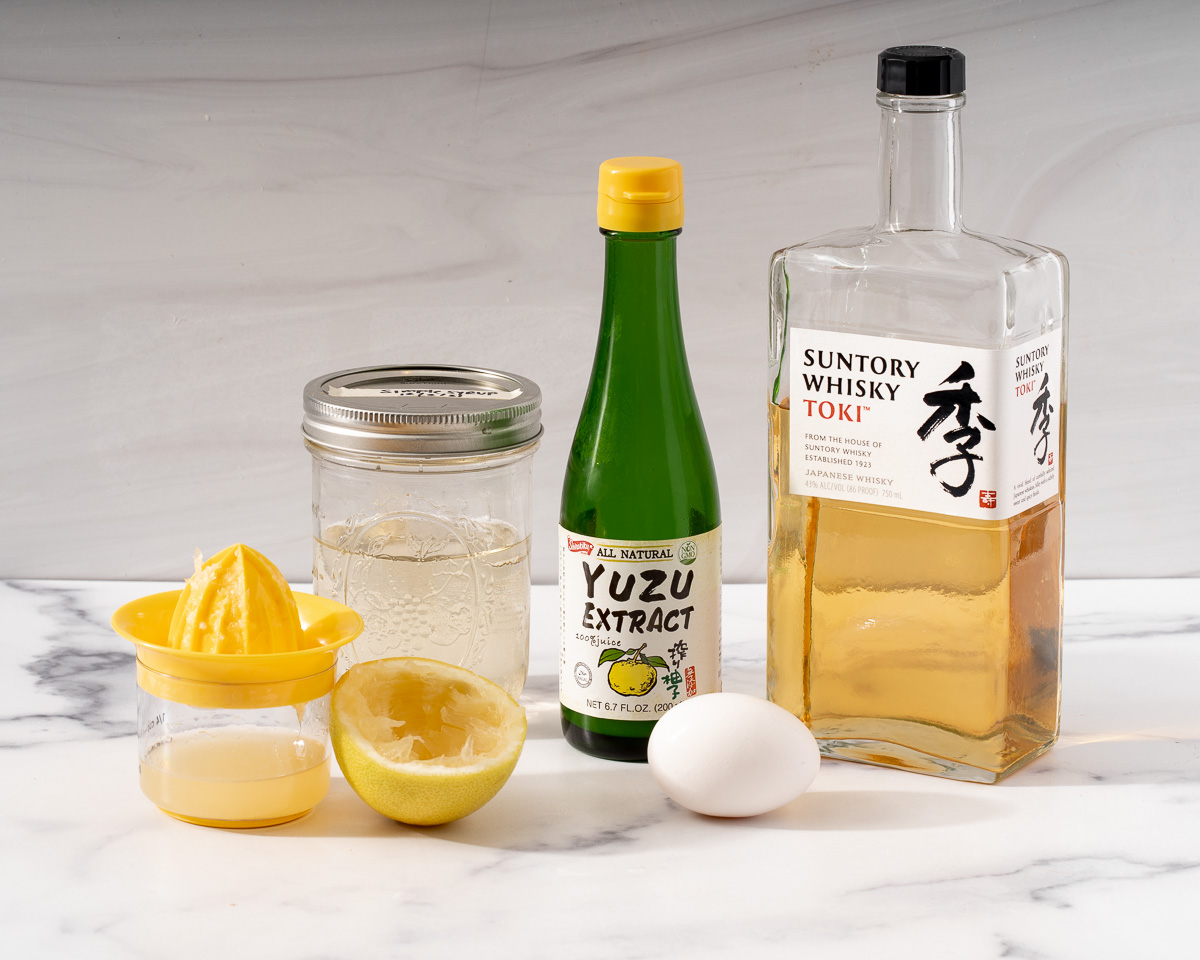 📝 How To Make
This Japanese yuzu whiskey sour cocktail is incredibly easy to make. All you need to do is shake, chill and serve!
Shake. Add the whisky, lemon juice, yuzu juice, simple syrup and egg white into a shaker and shake vigorously for 10 seconds.
Chill. Add large ice cubes and shake again until well-chilled.
Serve. Strain into a chilled glass. Sip responsibly!
⭐️ Tips
Use freshly squeezed lemon! A freshly squeezed lemon makes all the difference for the flavor of this cocktail. Using bottled lemon juice will not yield the same results.
Use a cocktail shaker. This kitchen tool has made making cocktails at home so much easier. It evenly blends and chills the cocktail and is so easy to clean.
Egg white is optional. You do not have to use an egg white if you are not comfortable drinking raw egg white. You can use aquafaba as an alternative or simply omit it all together. It does not alter the flavor of the cocktail.
📬 Frequent Q&A's
What is a Whiskey Sour?
A classic whiskey sour contains lemon juice, whiskey, and simple syrup. It optionally contains an egg white or cocktail foamer.
What makes Japanese Whisky special?
So fun fact, Japanese whisky does not have an "e" in it. Japanese whisky is double distilled with malted and/or peated barley. These spirits tend to be drier, smokier, and peatier than American Whiskey.
Japanese whisky distillers imports their ingredients from Scotland. However, their distilling process is very specific. They use particular Japanese mineral water, Japanese wooden barrels, and the temperature changes their maturation process bringing complexity to their flavors.
How much alcohol is in whiskey?
Whiskey is a spirit made from fermented grain. The alcohol by volume of whiskey ranges from 40% to 50%.
💕 You May Also Love...
If you made this dish and loved it, please leave a review and comment below. We would greatly appreciate it!

Share your dish with us on Instagram, tag us @takestwoeggs—we'd love to see and share your delicious creation!

Hungry for more? Follow us on Instagram, Pinterest, and Facebook for more tasty creations and updates 🍜
👩🏻‍🍳 Recipe