Make this fresh homemade strawberry sauce for your refreshers, desserts, pancakes, and everything else in between using this simple four-ingredient recipe.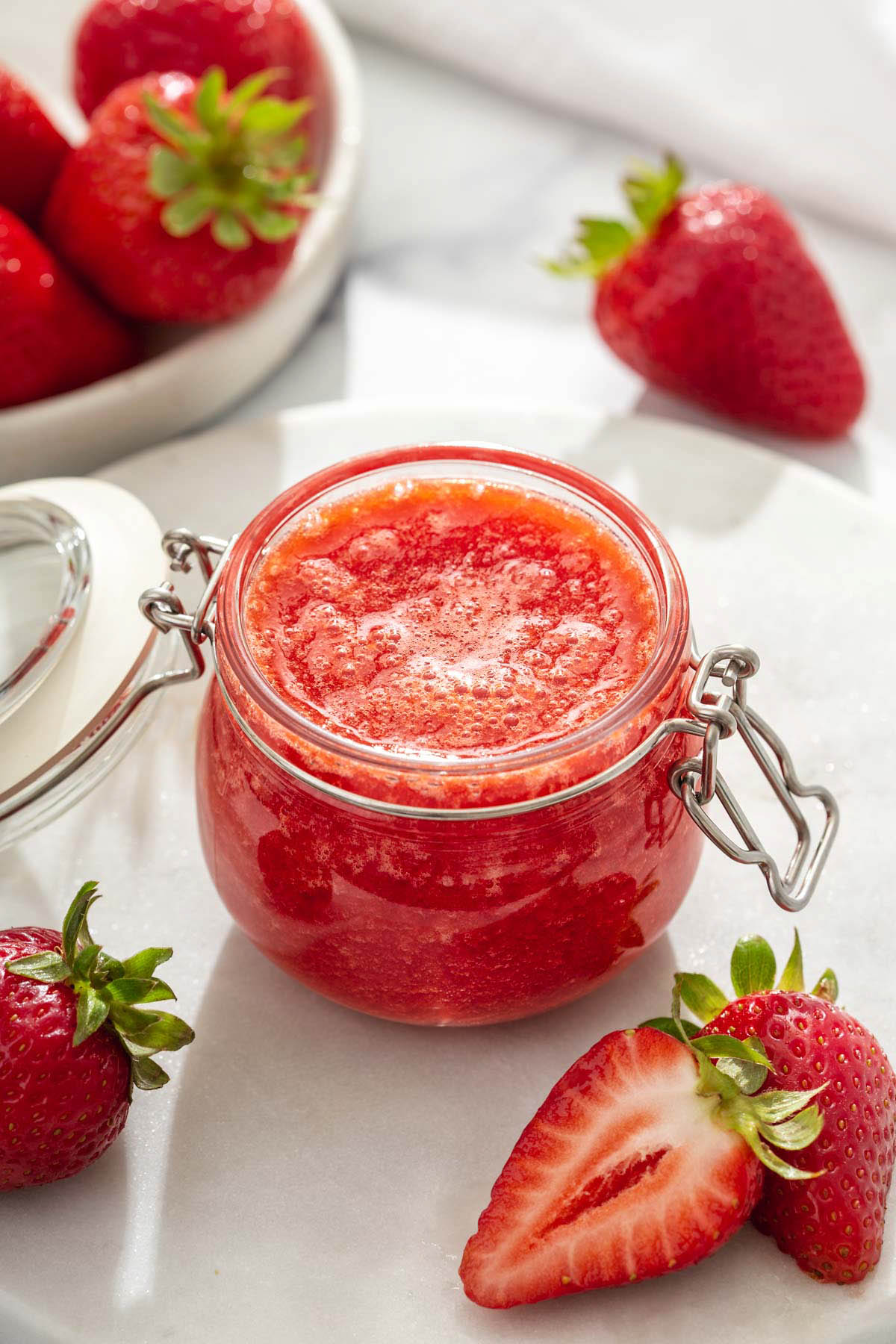 Since I love adding strawberry flavoring to all of my favorite desserts and teas, this homemade strawberry sauce recipe comes up often on Takes Two Eggs. This essential dessert topping can be paired with just about everything from chocolate dumplings, basque cheesecakes, matcha pancakes to strawberry milk.
Why you will love this recipe
This recipe for homemade strawberry sauce uses only the freshest ingredients, with no preservatives or artificial ingredients. It is also probably the easiest recipe to have in your recipe arsenal. Plus, you can use this strawberry sauce for just about any dessert, sweet breakfast item, or refresher you can come up with.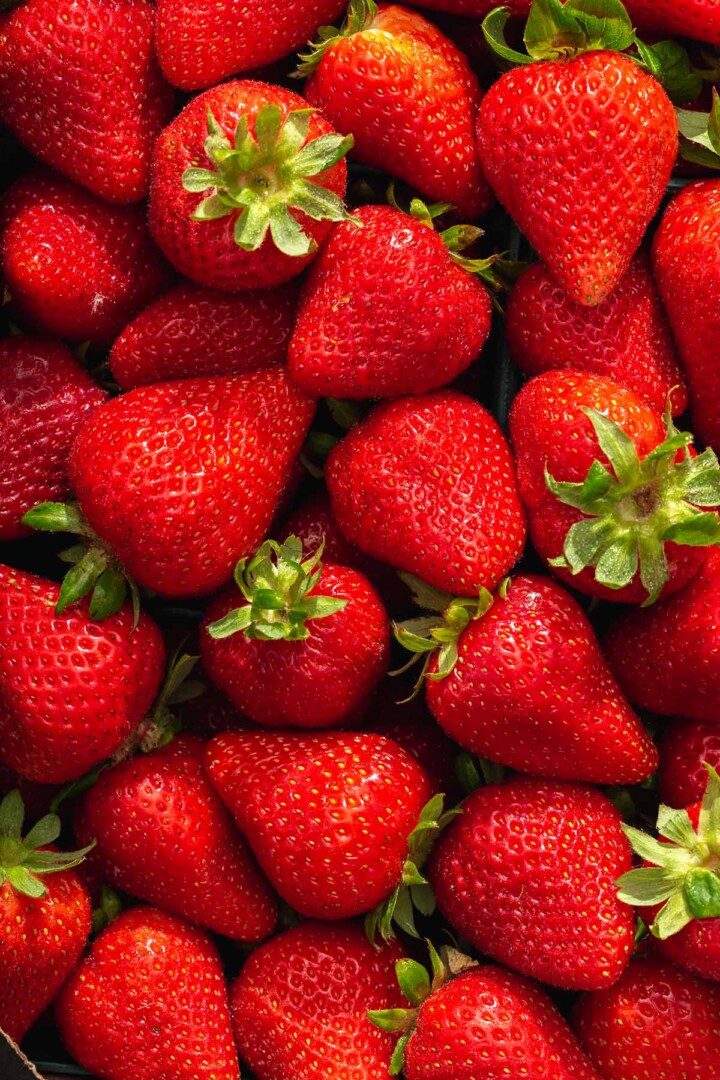 Ingredients For This Recipe
Strawberries: you can use fresh strawberries during the spring and summer months or alternatively, you can use frozen strawberries.
Lemon juice: the lemon juice cuts the sweetness in the sugar and brightens up the sauce. You won't be able to taste the lemon!
Sugar: the sugar sweetens the strawberries and also caramelizes creating a lovely texture.
Vanilla Extract:

vanilla extract

adds a depth of flavor sweetness.
Cornstarch (Optional):

Cornstarch

is used if you want a thicker sauce for a topping like on top of cheesecakes, pancakes or waffles. If you are using the strawberry sauce in a drink, cornstarch is not necessary.
How to Make This Recipe
Prepare the strawberries. Wash and chop the strawberries into small pieces.
Cook the strawberries. In a small saucepan, mix together the sugar, lemon juice, vanilla, and strawberries. Heat over medium-low heat until simmers. When it begins to bubble turn down the heat and simmer until the sauce turns into a puree. Continually mix with a rubber spatula to prevent burning and to smash the strawberries. Cook for about 15-25 minutes or until desired consistency.
Strain the sauce. Next, strain the sauce over a finely meshed sieve into a mixing bowl to remove seeds. This step is optional if you want a smooth sauce. Alternatively, if you want small strawberry chunks you can leave the sauce as is.
Tips For This Recipe
Don't blend the strawberries. I found that cooking the strawberries using roughly chopped pieces yielded the best results in terms of flavor.
You can adjust the sweetness to your preference. Strawberries everywhere will have different levels of sweetness. It is ultimately up to you how sweet you want to make the sauce. Adding more sugar 1 tbsp at a time and mixing it in will yield the best results. If you made the sauce too sweet add another 1 tsp of lemon juice to counterbalance the sweetness.
For a thicker viscous sauce, use cornstarch. For a thicker sauce that resembles more of a jam, then I recommend using a cornstarch slurry. A cornstarch slurry composes of a 1:1 ratio of cornstarch to water. Mix the cornstarch with water in a small bowl before adding it to the strawberries. This will prevent the cornstarch from clumping up.
Storage Instructions
You can store this topping in an airtight container or jar in the refrigerator for up to 1 month or in the freezer for up to 6 months.
You may also love...