This easy and versatile 3-ingredient Mango Coulis is the perfect tropical topping for desserts, drinks, breakfast and so much more. This mango sauce will instantly elevate any dish and will satisfy all your mango cravings.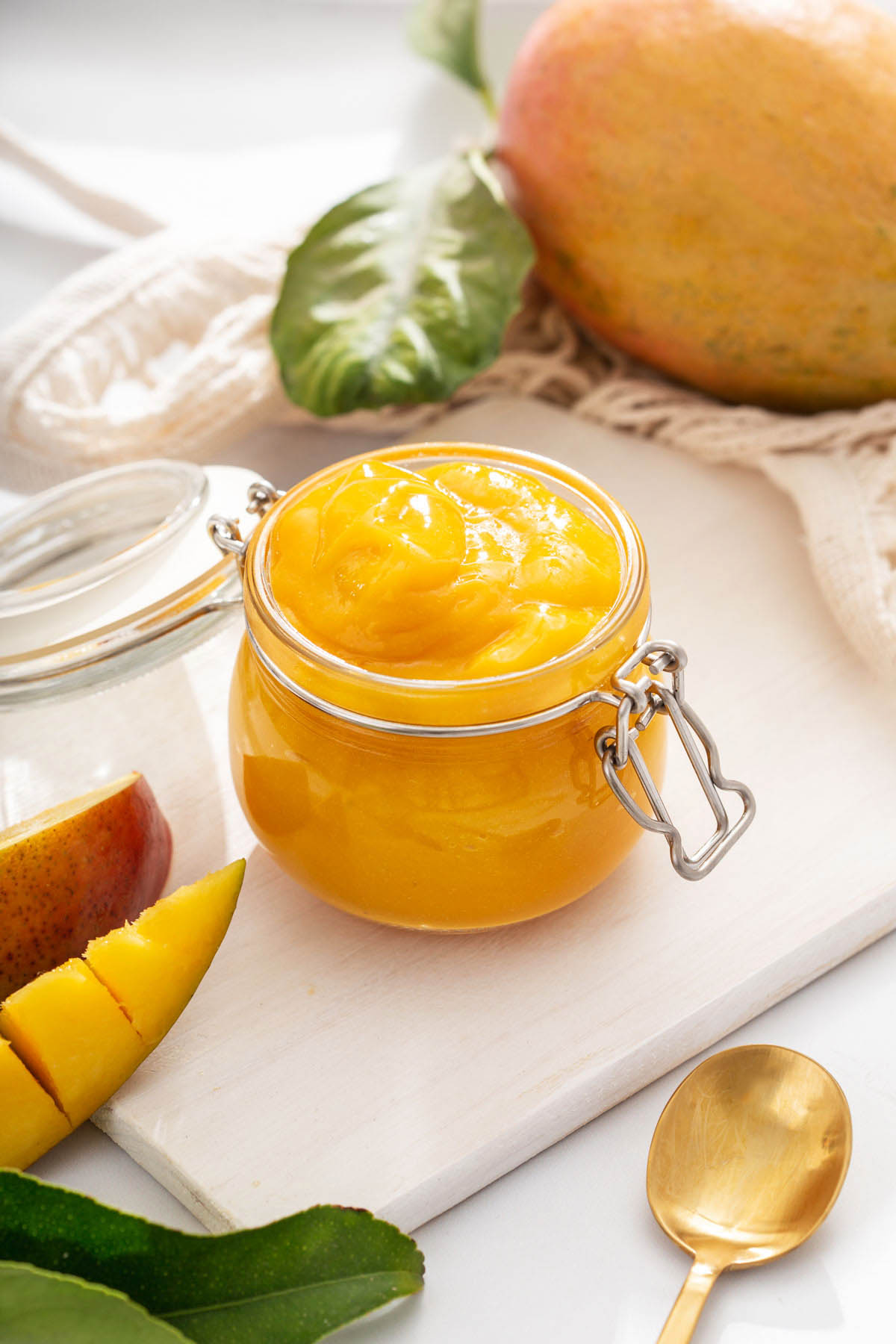 What is the one fruit that always keeps you coming back for more? For me, it is mango's 100%. I love mango everything, mango cheesecakes, mango green tea, mango sago, mango sticky rice, mangonadas. If it has mango, I probably ate it about a thousand times.
You can use this mango coulis for almost anything that you can think of. You can use it as a topping for your pancakes or waffles or ice cream, you can incorporate it into frostings, cakes, and cheesecakes, and blend it in your favorite drink. It can be frozen and stored in the freezer for months so you can whip up a large batch and use it later. This is my go-to recipe and I'm so excited to share it with you.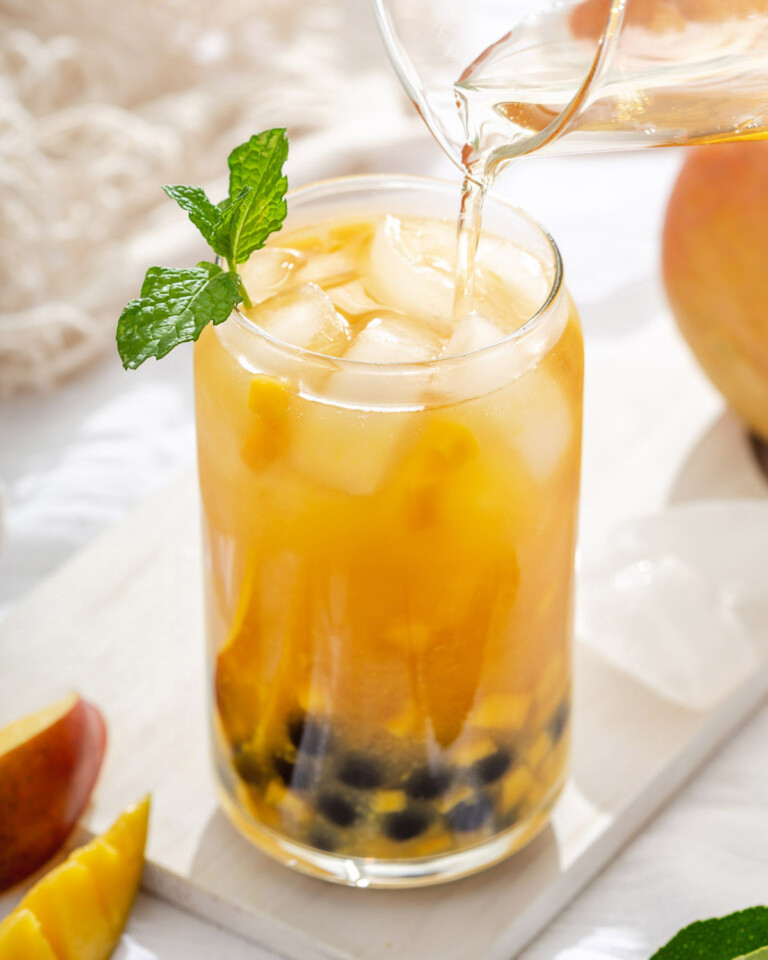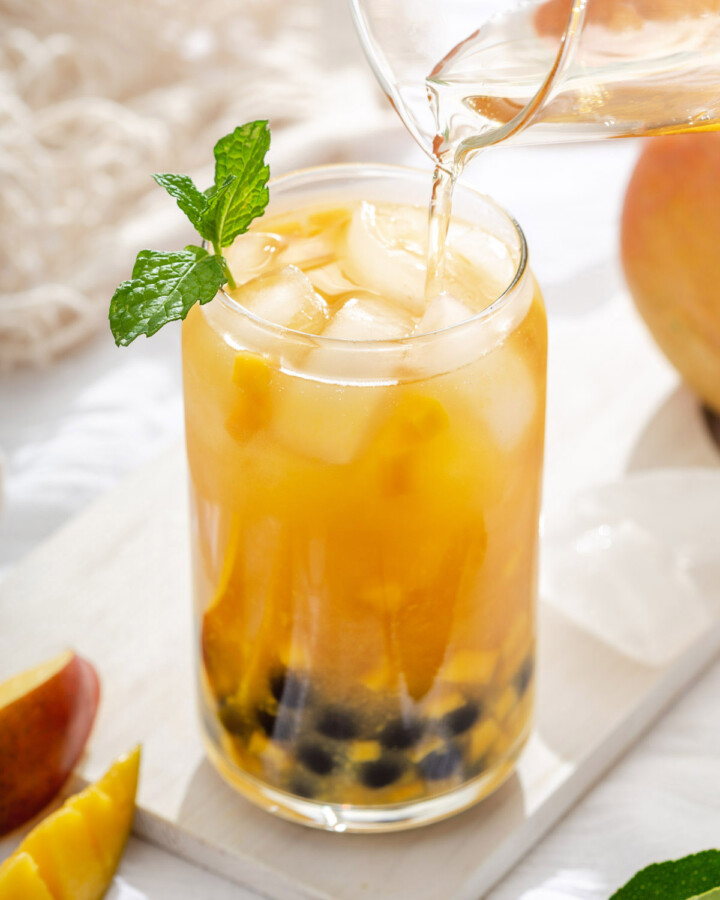 What is a Coulis?
A coulis is French for a thickened sauce that is normally made from different fruits that have been reduced, blended and strained. You can make a coulis with just about any fruit from Strawberries, Raspberries, blueberries to Mangos and pineapples. All you need is the fruit, granulated sugar, and a dash of lemon juice.
A coulis is different than a fruit puree in that a puree is simply blended until smooth. It also differs from a fruit compote in that a compote is simply reduced down and is left with fruit chunks.
Kitchen Equipment For This Recipe
Ingredients For This Recipe
Mangos: you can either use fresh ripe mangos if they are in season or frozen mangos.
Granulated Sugar: simple white granulated sugar is all you will need in this recipe.
Lemon juice or lime juice: the great thing about mangos is that they work beautifully with both lemon and lime juice. So you can use whichever one you prefer aka whichever one is already in your kitchen!
How to Make This Recipe
Prepare the mango. Peel the mango and slice off the two sides of the seed. If you are using frozen mangos, you can skip onto the next step.
Reduce the mango. In a small saucepan, place the mangos, sugar and lemon juice and simmer on medium low until the mangos soften and reduce into a juice and occasionally stir to prevent burning. About 10-15 minutes.
Blend the mango. Pour the reduced mango in a blender and blend until smooth. You can alternatively use an immersion blender. This will result in a thick sauce.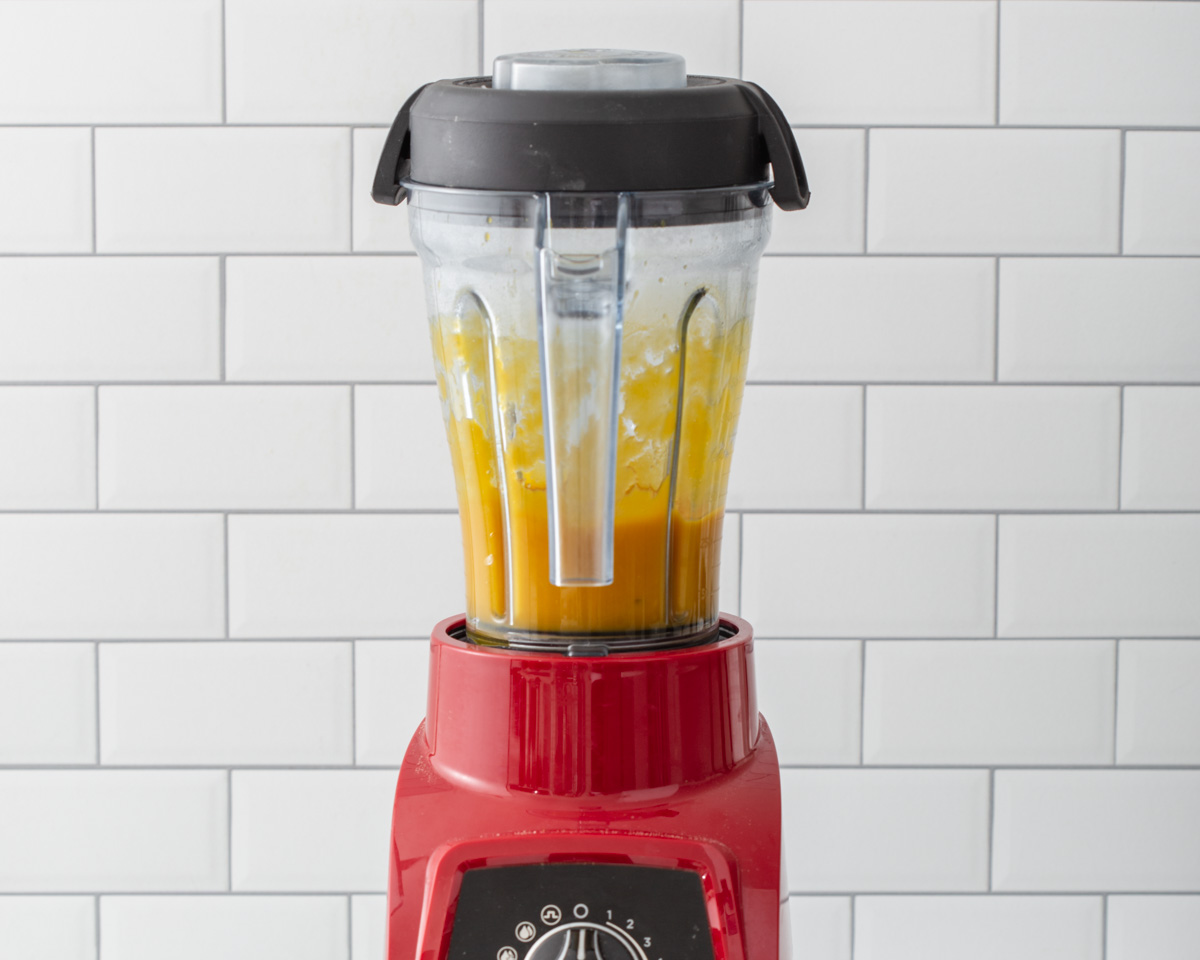 (Optional) For an even smoother sauce, strain the mango puree over a fine mesh seive to remove any leftover fibers. Using a rubber spatula gently press the mango sauce through the sieve.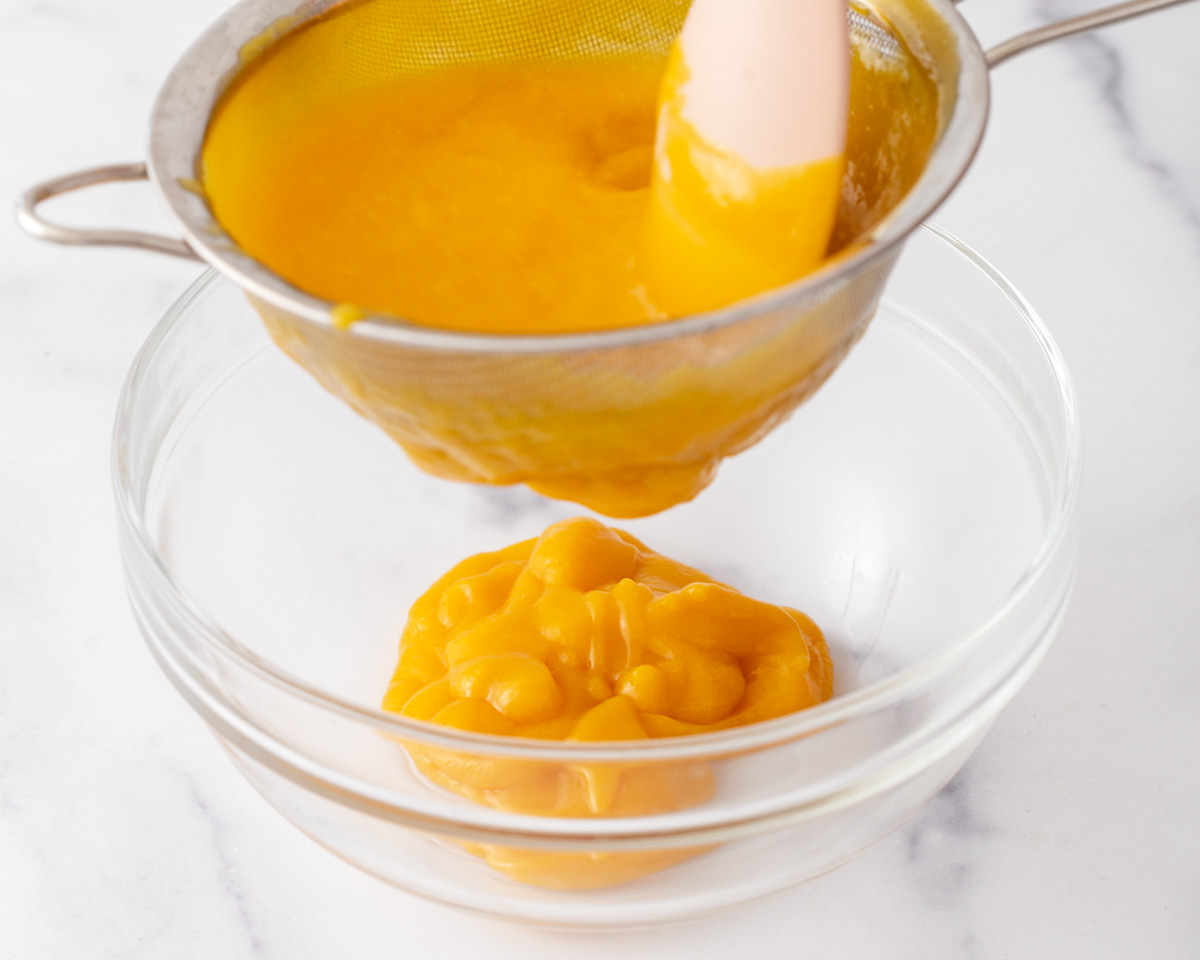 Store in a sealed jar in the refrigerator for up to 1 week or in the freezer for up to 3 months.
Tips for this Recipe
For frozen mangos, you can immediately place the frozen mangos in the saucepan with a 1-2 tablespoons of water to help the mangos thaw quicker and prevent them from burning.
The reducing times may vary depending on your mangos. A soft super ripe mango will reduce much quicker than a less ripe harder mango. This will require you to watch the mango closely. You can blend the mangos when the mangos have reduce a significant amount and when you press on the mangos it should turn into a puree.
The amount of sugar and lemon juice will be up to you. Add more sugar if your mangos are not as sweet as you prefer and similarly, add more lemon juice if the coulis is overly sweet. This will require you to trust your tastebuds.
Storage Instructions
You can store this mango coulis in an airtight container in the refrigerator for up to 1 week. Alternatively, you can freeze this mango coulis in an airtight container or in an ice tray to make cubes for up to 3 months.
You May Also Love...